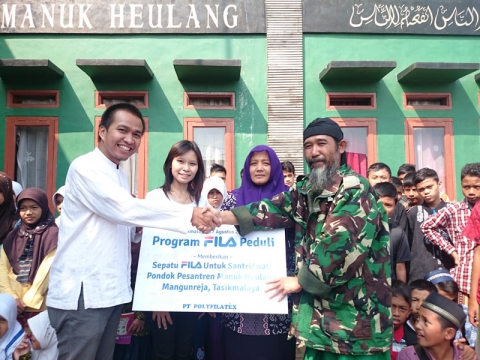 Wednesday, August 27, 2014
FILA Charity Program at Manuk Heulang Islamic Boarding School
As our support to Indonesian education program, FILA Indonesia contributed by giving 120 pairs of school shoes to boarding students of Pesantren Manuk Heulang, located in the district of Mangunreja, regency of Tasikmalaya, Indonesia.
This event was held on August 27th, 2014 with Aj. K.H. Mimih Haeruman as our host and the founder of Pesantren Manuk Heulang. He told us about how his Islamic boarding school was founded 4 years ago and the struggle to become one of the most rapidly growing Islamic boarding school in Indonesia.
We dearly hope that such a small charity can support and motivate the students to do better and enjoying more of their study.