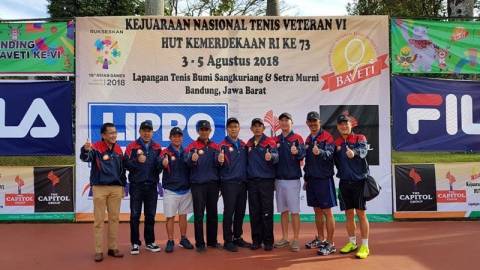 As our commitment in supporting indonesian lawn tennis development, FILA Indonesia sponsored 2018 National Veterans Championship BAVETI VI as official clothing partner. This event was held at Bumi Sangkuriang Hotel, Bandung, in commemoration of 73rd Indonesia Independence Day on August 17, 2018.
National Veterans Championship BAVETI (Barisan Atlet Veteran Tenis Indonesia) is an official Indonesian Tennis Association (PELTI) annual event. The aim of this event is to strengthen cohesiveness of indonesian tennis veterans whose many are currently serves as the board of PELTI.
"We would like to thank FILA for the continuous support to indonesian tennis. Not only on professional level, but also juniors and veterans. I hope this year BAVETI could strengthen our passion as tennis lovers and enthusiasts and more so to motivate younger players", says Atet Wijono, the chairman of the West Java BAVETI Committee.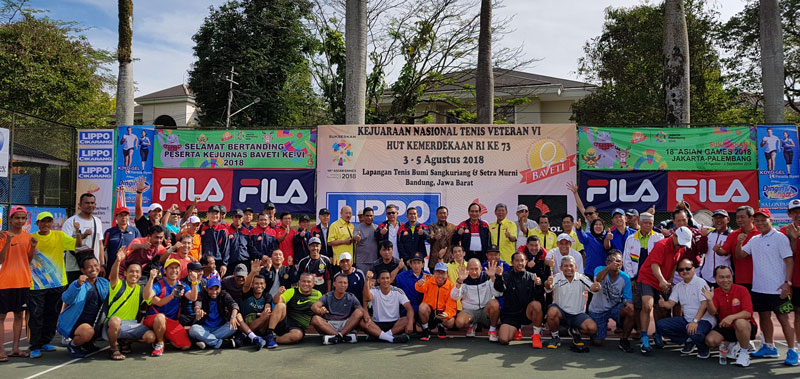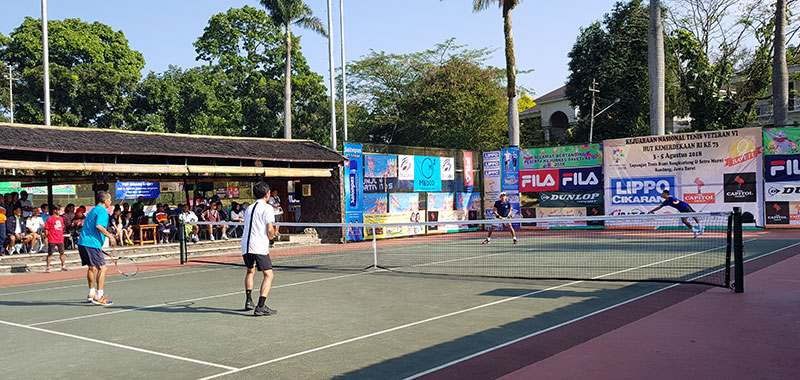 Atet Wijono was a singles gold medalist at the 8th Asian Games 1978 in Bangkok, defeating Japan's Shigeyuki Nishio in the gold medal playoff. He is also a Southeast Asian Games gold medalist.